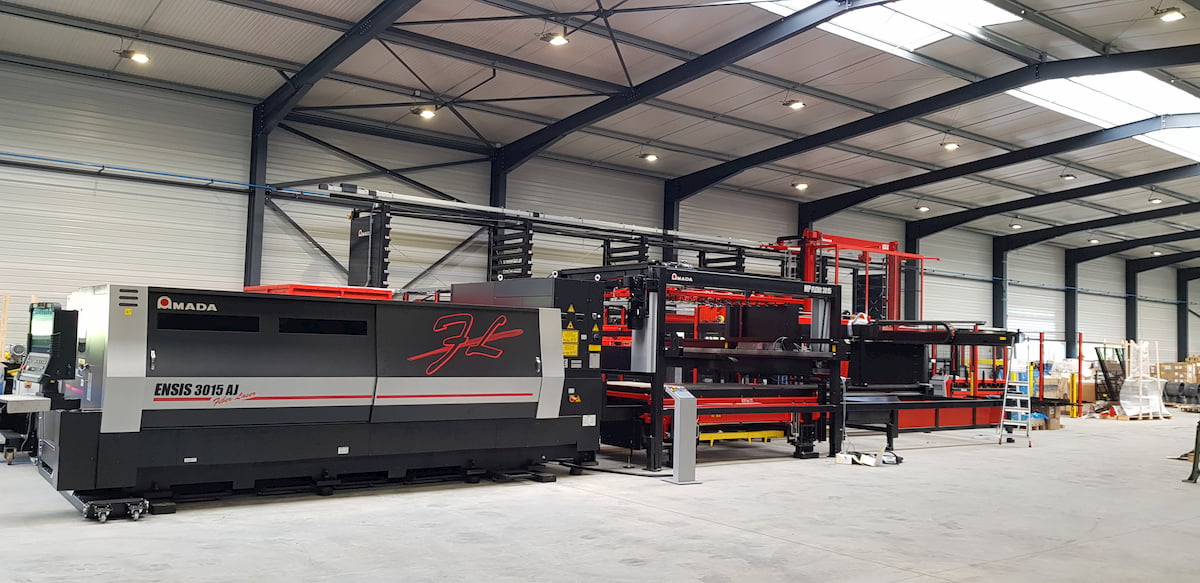 Following the production site expansion in Tresses, AEIB welcomed a new laser machine. Currently in installation, the set-up will be ready to use as soon as December 2020.
This new device would allow an automatic loading and unloading with a capacity of eighty pallets. This tool would bring more autonomy and performance in the aim of promoting AEIB independence.
"Less is more" is the principle behind the conception of the laser cutting machine ENSIS-3015 AJ
"This device is a revolution in the laser cutting industry: it uses a 2kW system producing a powerful and efficient beam equivalent to a classic 4kW fiber laser on some materials, which consequently results in energy savings. It can cut three times faster than a CO2 laser and some of our clients already saved up to 30.000 dollars from electricity costs."
Our goal with this new machine is to optimize our performance to provide great quality industrial ventilators.