ATEX heating for facilities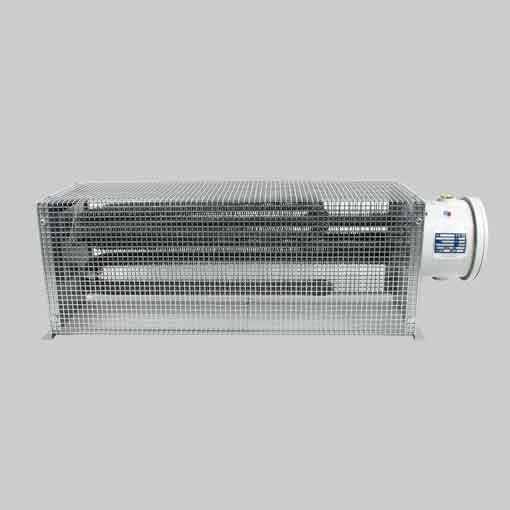 ATEX heating for facilities
ATEX convectors are industrial heaters especially designed to heat up industrial facilities in atmospheres that are explosive or atmospheres with gas (zone 1 or 2) or dusty environments (zone 21 or 22).
The ATEX electric convectors are particularly robust and can reach very high temperatures, which means they are suited to heating rooms and other enclosed facilities with very large volumes. They can also be found on industrial premises such as thermal and chemical industries. They are also present in the Navy and Nuclear Industries, with explosive atmospheres.
They are convenient and easy to use, providing heat efficiently without too much noise at temperatures between -20°C and +60°C.
Installation – ATEX Convector
The ATEX convectors are very easy to assemble and install. The horizontal shape means that the convector can either be used directly on the floor, or mounted on brackets and fixed against a wall.
Construction – ATEX convector
The ATEX convectors include: an aluminium junction box, a perforated plate carter, legs and brackets (X2), a tow ATEX press, voltage and single-phase power supply of 230 V single phase or 400 V three-phase- 50 Hz.
Many options can also be added to the ATEX coils:
Protection,(1,5 kW maxi) ;
Wall support brackets.
At AEIB, we also manufacture custom-built convectors… For all our custom-designed models, please do not hesitate to call or email our technical teams.
A thermostat regulator from +6°C/+38°C with stainless steel glove can be added to the appliance.