TCR centrifugal extraction turret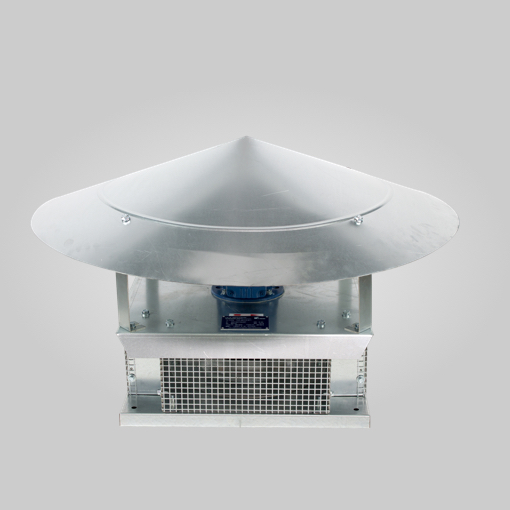 TCR centrifugal extraction turret
TCR centrifugal turrets are manufactured for either clean or very dusty air, as well as to extract explosive particles with gas and dust.  These centrifugal turrets are mainly used in industrial facilities, tertiary buildings (kitchens), with oven and fireplaces in enclosed spaces.
Designed with robust and effective materials, they are resistant to fluids at a temperature between -20°C and +80°C depending on pressure and surface temperatures.
Installation – TCR centrifugal turrets
The TCR centrifugal turrets are usually mounted on top of vertical ducts or chimneys, on roofs. With a base and steel cap, the air streams are evacuated horizontally from inside the building towards the outside
Construction – TCR centrifugal turrets
The centrifugal extraction towers are built with the same materials as conventional extraction turrets. Optional customization available:
One-way valve;
Proximity switch;
Galvanized vertical jet kit.
For further information on these components, please refer to the category page. For all our custom-designed models, please do not hesitate to call or email our technical teams.