CRTN high performance centrifugal fan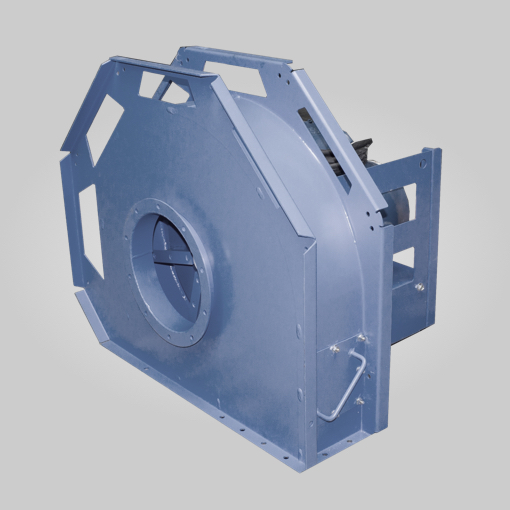 CRTN high performance centrifugal fan
The CRTN is a centrifugal fan designed to cope with air that is heavily laden with dust. It is designed to ensure extraction or blowing of very dusty air at temperatures between -20°C and +80°C. The specific features of these fans lie in their low flow rate for dusty or toxic air that is absorbed and evacuated by the fan but at high pressure.
These CRTN centrifugal fans are particularly suitable for air ventilation in Chemical, Steel, Food or Pharmaceutical industries.
Installation – CRTN
The CRTN centrifugal fans are fitted directly onto the network of flexible air ducts. After installation, it is best to place a shutter on the centrifugal fan, in order to limit flow and allow the engine to keep up with the flow. The volute casing may then be adjusted according to your requirements
Construction – CRTN
The CTRN industrial fans are manufactured using the same components as the standard centrifugal fans for the heavy-duty industry.
At AEIB, we provide custom-made fans to suit the individual needs of our clients. If you have a project, feel free to contact us by email or by phone.