Axial wall mounted fan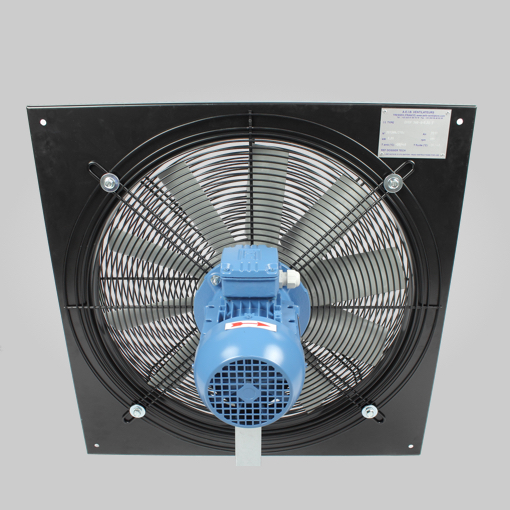 Axial wall mounted fan
The EVXP wall mounted axial fans are designed to ensure extraction or blowing of gas, clean or dusty air.
This type of axial fan ensures high performance without taking up too much space. These fans are mainly found in industrial environments with high pressure of toxic fumes and gas, such as chemical, pharmaceutical or steel industries.
Our industrial axial fans are robust, particularly resistant and are made from zinc and aluminium. They are best for effective long-term extraction of vapours and toxic fumes and can all withstand extreme outdoor weather conditions (temperature, fire…).
Installation – EVXP wall mounted
The EVXP wall mounted fans adapt very easily to wherever you wish to install them. Designed to be mounted on walls, you simply need to install them wherever you want. Ideal placement between -20°C and +40°C. Axial fans allow better flow and are rather quiet.
Construction – EVXP wall mounted fans
EVXP axial wall mounted fans are built with the same materials as the traditional axial fans, with an additional painted steel plate to position the fan correctly. For any further information, please refer to the category page. Please be aware that the direction of air flow needs to be specified when placing an order with us so that the fan installation can be adapted appropriately.
Optionally, EVXP industrial fans also feature:
A circuit breaker,
Service voltage and frequencies
A shutter.
For all our custom-designed models, please do not hesitate to call or email our technical teams.