Our products
French manufacturer of Industrial Fans
Low and Very High Pressure Centrifugal and helical Atex Heater, Atex Convector, Atex Destratificateurs Atex, Zone 0, 1, 2, 20, 21, And 22, Sound Chamber.
High Temperature, Seal, Special Steel, Stainless, Inconel, Titanium, Anti-abrasion, Corrosion, Custom Turbine, Action, Reaction, radial with Knives.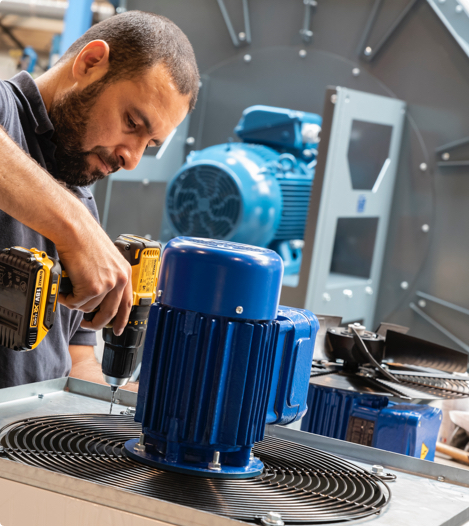 Industrial fans, propeller, Aluminium, Composite, antistatic, custom
Applications: Oil, Nuclear, Chemical, Pharmaceutical, Dusting, Agri-Food, Agricultural, Food, Naval, Marine, Rail, Defence, Paint, Sanding, Furnace, Case, Cogeneration, Chaudière, Special Machine, Robotics
Special manufacturing following specifications.