AEIB, Industrial Fan Experts since 1969
AEIB Ventilateurs:
a human size company
AEIB Ventilateurs is a family owned business created in 1969. For almost 50 years, we have been designing and manufacturing a wide array of industrial fans: helicoid fans, centrifugal fans, tower fans, ACs, aerothermal fans. Our products are all available with ATEX or IECEX certifications.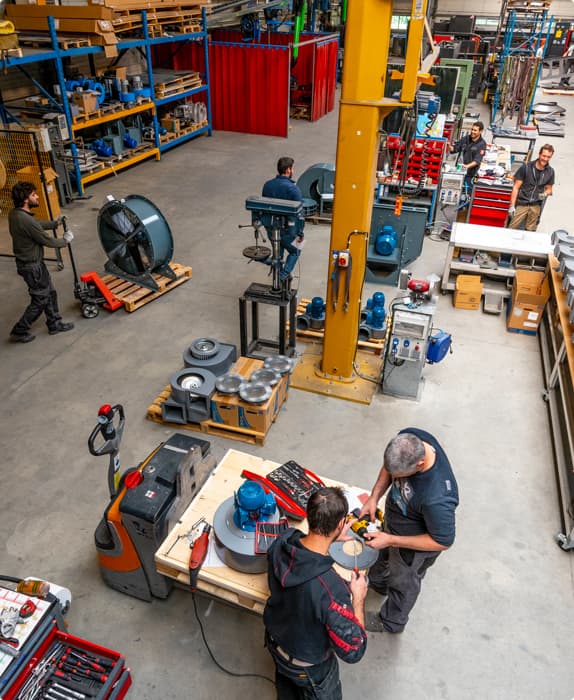 AEIB : 2 production sites in France and Canada
A production site is in Tresses near Bordeaux and the second joined our group in June 2018 is located in Blainville near Montréal (www.coratech.ca). Our two French sites work together to build fans specifcally for French and International Industries. Our company counts nearly 55 employees with  10 million euros turnover.
Engineering Consulting Unit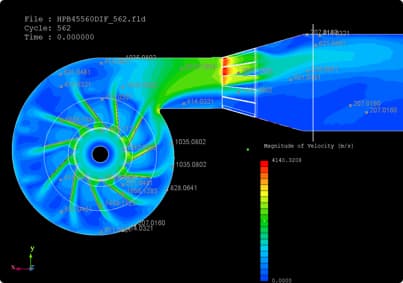 Our Engineering Consulting Unit constantly oversees production, with efficient numeric tools.
AUTODESK INVENTOR 3D CAD software that can also provide exchange STEP files or other formats on request. An efficient air flow calculation software: SC/Tetra SIMULATION CFD software Careful monitoring of Standards and European Directives (ATEX, ISO ...). Production of specific technical files
Production
Laser cutting machine for Steel, Aluminum, Stainless steel, Titanium (AMADA 3000x1500) CNC punching machine (AMADA) Shearing machine (AMADA). Bending Press (AMADA). Gas and laser welding of Steel, Aluminium, stainless steel, Inconel, Titanium. Manufacturing to QMOS standards (welding qualification procedure for business areas with high and fastidious regulatory constraints e.g. NUCLEAR). Dynamic balancing test bench machine (CEMB Hofmann) Paint booth and drying oven (OMIA) Automatic assembly stations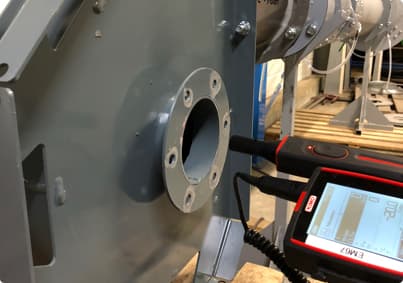 Quality Control and Testing
Ventilation test benches Pressure test bench Portable balancing Sound level meter (measuring acoustic spectrum) Pressure sensor – flowmeter (to measure onsite)
AEIB Works with all Industries
Our customers mainly present in the world of the industry, make up for various technological fields like the nuclear industry, the oil industry, agribusiness, pharmaceutical, petrochemical, agricultural, methanisation, industrial dedusting, car industry, or companies using sandblasting units, cogeneration units or in robotics. At AEIB, we also design custom industrial fans, for the defense sector such as the Navy, the Army or the Air Force, but also for the rail and naval sector.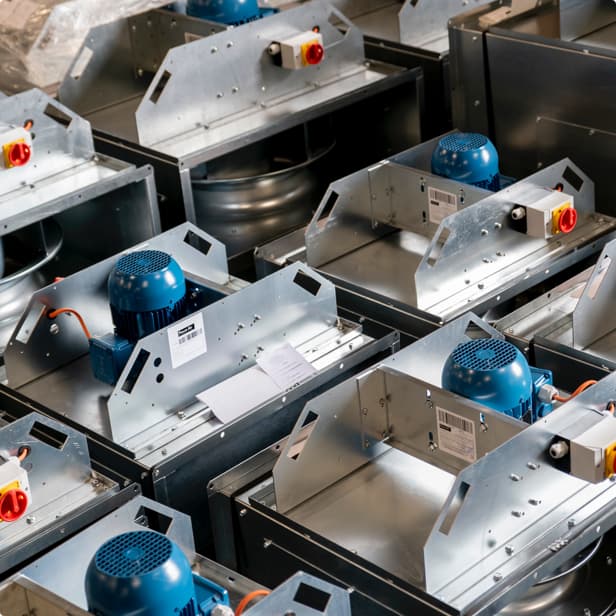 AEIB : A French Company certified ISO 9001
Our goal at AEIB is to design products that fully meet your particular need, and achieve the best industrial solution in terms of cost and quality. Our production process works around 5 principles that are strongly anchored in the culture of the company: listening and advising, designing, manufacturing, controlling and be there after delivery.