ATEX electric water heating units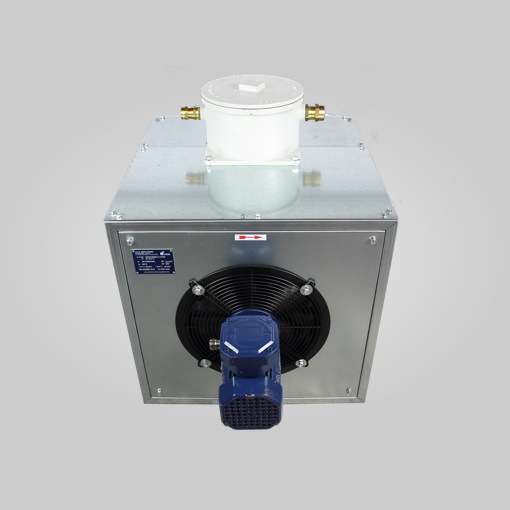 ATEX electric water heating units
ATEX electric water heating units are industrial heaters designed for explosive atmospheres (zone 1 or 2) or dusty environments (zones 21 or 22).
These efficient and robust industrial heaters are used to warm, dry, and ventilate facilities. They are designed in explosion-proof configuration to ensure efficiency in hazardous environments. They are mainly used in industrial workshops or oil industries and agricultural buildings and more generally…anywhere where hazardous environments with explosive atmospheres need to be supplied with heating.
Quiet and very easy to use, the ATEX electric water-heating units warm up areas quickly and safely.
Installation – ATEX electric heating units
The ATEX electric heating units are also very easy to install. Inside (floor, wall, ceiling, shelf…) or outside, then connect to the existing ventilation duct network.
Construction – AL ATEX
ATEX electric heating units are built with basic components (see details on the category page).
Optional ATEX heaters have:
Other power supply (up to 60kW);
An ATEX pre-wired control cabinet.
The ATEX heating units can convey fluid between -20°C and +40°C. For heaters in GD versions, maximum temperatures for dusty surface areas are downgraded by 5°C and by 10°C for T3. We also manufacture custom-made fan models. Please, contact our technical staff for further information.