HPB Air High performance centrifugal fans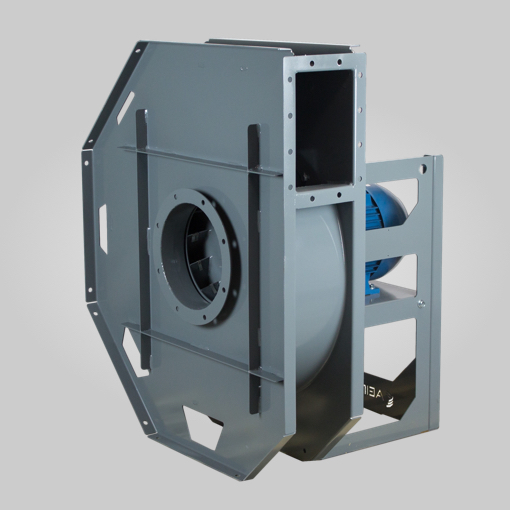 HPB Air High performance centrifugal fans
HPB clean or dusty air centrifugal fans are designed to ensure clean air extraction or extraction of air that is heavily loaded with dust.
Suitable for ventilating air within industrial sectors and used in Chemical, Steel, Food or Pharmaceutical industries, where the air is heavily loaded with toxic fumes and even toxic residues.  HPB fans are designed to work at a temperature between -20°C and +80°C.
Installation – HPB
For convenience, these industrial fans are fitted directly onto a network of flexible ducts. Once in place, it is recommended that you install a vantelle component or a check valve onto the fan in order to limit the flow discharge and absorption of the engine. The volute casing can then be oriented according to your requirements from 45 to 180°
Construction – HPB
HPB clean air or dusty laden air fans are built with the same components and options as the centrifugal fans for heavy-duty industry. For further information, please refer to the category page.
Our technical teams can provide you with a complete design and manufacturing service for custom requirements… For all our custom-designed models, please do not hesitate to call or email our technical teams.